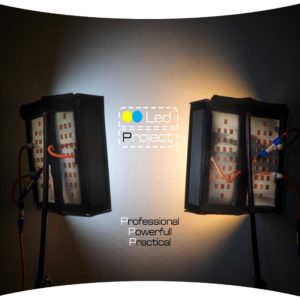 One light for all your setups !
Led Project is the most practical light for professional video and photography, all in a 24h bag.
Kit is made by 4 panel super bright led 70W@24V +90CRI
They can be set in different configuration, they are foldable dimmable and flickerless, they are also dual-white from 3000K to 6000K.
Perfect for interviews, car-scenes and small locations and with Velcro you have infinite solutions to light up your set, even without any stands !
They can works with AC and battery with the adapter from standard Sony V-mount. Kit also include a Control Unit for dimming and store scenes up to 500 FPS.
.
.
https://www.facebook.com/Led-Project